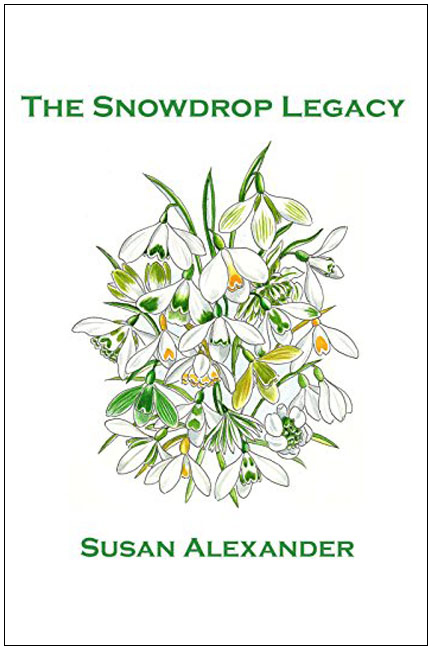 A Snowdrop Mystery Book 14

Maggie Eliot is learning the truth of the adage, "No good deed goes unpunished." To help a friend, she has agreed to host a group of American horticulturalists who are touring the Cotswolds during snowdrop season. When another guest dies suspiciously, Maggie is forced to entertain a house party that may include a double murderer.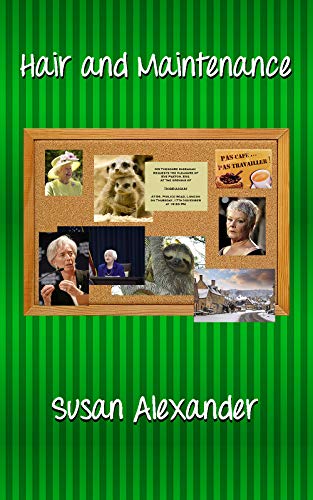 The Eve Paxton Trilogy Book 2

Eve Paxton, New Yorker transplanted to London, is a kickass divorce attorney to the rich and famous. At least when she's on her game. But lately she's been more than slightly off, to the consternation of her colleagues at Paxton's, her law firm. But it's what Eve has decided to do with her hair that's her biggest problem. And it's costing her sleep, friends and professional credibility. But Eve is determined and willing to let the chips fall where they may.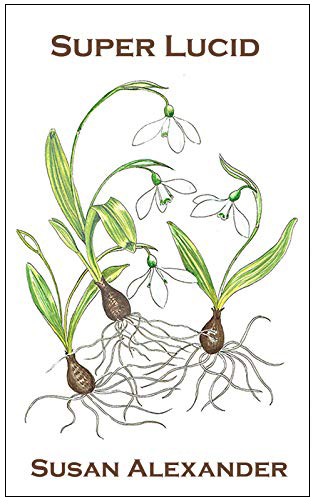 A Snowdrop Mystery Book 13

During Maggie Eliot's summer vacation at her husband Thomas's estate in the Cotswolds, a priceless family heirloom, disappears. Thomas blames Maggie, who is certain Constance is behind the loss. Before she can clear herself, one of the estate's staff is found dead. Although it looks like natural causes, the body was moved after the man died. But by whom? And why?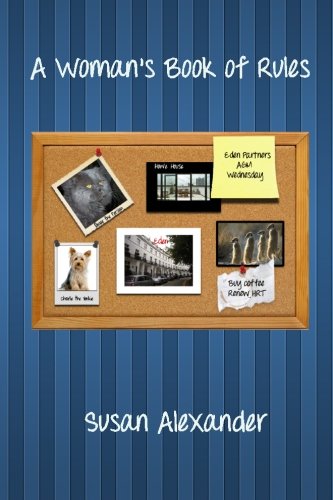 The Eve Paxton Trilogy Book 1

Eve Paxton, kick ass divorce attorney and lawyer, still owns half of Eden Partners, co-founded with Adam Adamchuk, her ex-ex-partner, ex-lover, ex-cohabiter, and she's finding there's more than one snake lurking in what once was her own personal paradise. She's unexpectedly able to ensure Adam gets his comeuppance at last. Which is what she wants—or does she?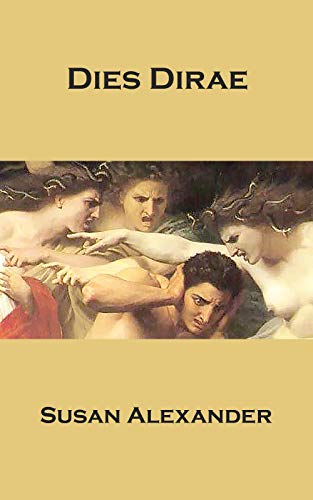 A Snowdrop Mystery Book 12

Professor Margaret Spence Eliot discovers the body of a visiting professor in Oxford's Botanical Garden. A few hours later, a member of Merrion's staff is found murdered in the rooms of the same colleague. Then, there is the mysterious reappearance of Crispin, who works for a secretive government agency and had a romantic relationship with Maggie in the past. He refuses to tell Maggie why he has come to Oxford and Maggie is finding it difficult to keep the man at a distance. So why are people being killed at Merrion? And what do the murderers want with her?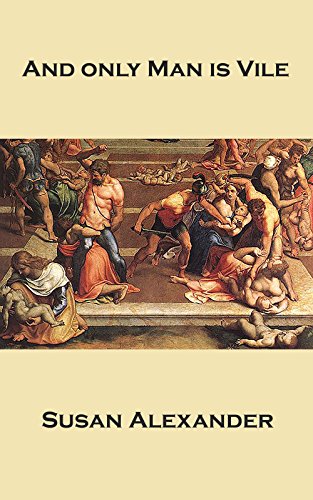 A Snowdrop Mystery Book 10

Two murders occur at Professor Maggie Elliot's Oxford college and neither victim is a likely candidate for homicide. Does someone have a grudge against the school? A fellow professor is arrested and he begs Maggie to help prove he is innocent. Although she despises the man, Maggie reluctantly agrees to investigate. At the same time, Maggie has her own problems. She is being stalked, her books burned and her home in Oxford vandalized. Could these events have any connection to the murders? Maggie is determined to find out.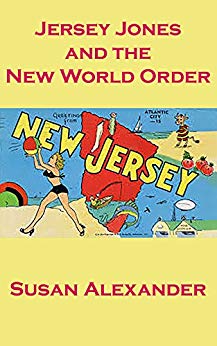 A Snowdrop Mystery Book 11

Just when Professor Margaret Eliot thought life was finally beginning to settle down, she meets new media celebrity, Jersey Jones, famous for her cable TV show, Jersey Jones and the New World Order. Jersey is entranced by the Cotswolds and wants to film a mini-series at Beaumatin, the Cotswolds estate of Maggie's husband Thomas. Maggie is torn between irritation and amusement until a murder occurs and one of Thomas' staff is arrested for the crime. Maggie decides that it will have to be the Old World Order to the rescue.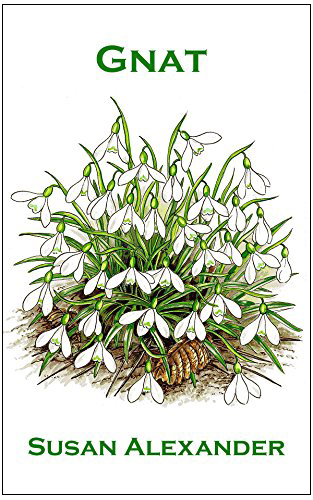 A Snowdrop Mystery Book 9

It's snowdrop season and Maggie Eliot is on a mission. The previous summer three people she knew died. The coroner ruled the first a suicide, the second a murder and the third an accident. Around the same time as the deaths, a number of very valuable snowdrops disappeared. Maggie is convinced that all three victims were murdered and that she knows who was behind both the killings and the snowdrop thefts. Maggie is determined to find justice for Marsh's victims and in the process recover the stolen snowdrops. Whatever it takes.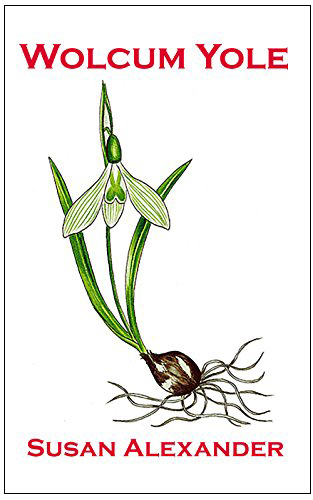 A Snowdrop Mystery Book 8

Seven thousand, six hundred fairy lights, an unusual snowdrop, and murder...It's Christmastime at Beaumatin and Oxford Professor Maggie Eliot is looking forward to spending the festive season there with her husband Thomas. Unfortunately, Thomas' daughter from his first marriage, Constance, has chosen to have a Christmas wedding at Beaumatin. Constance hates Maggie and is doing her best to ruin her holiday. Then one of the wedding guests is murdered and the police decide Thomas and Maggie have the strongest motives for the crime. Maggie knows she was not the murderer and is convinced that Thomas is innocent as well. But with larceny, infidelity and blackmail complicating her efforts to identify the actual killer, Maggie is afraid it may just be her worst Christmas ever.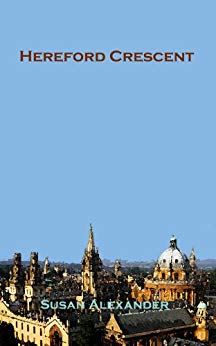 A Snowdrop Mystery Book 7

Professor Maggie Eliot has returned to her position at Oxford after a sabbatical year and is finding it difficult to balance the demands of her job with being married. Then, before she has the time to see if she can adjust, the wife of her friend and colleague Stephen Draycott is found dead, the victim of a bathtub slip and fall. Kitty Draycott had recently left her husband and claimed to have a new boyfriend, whose identity no one seems to know. But even before that, Kitty had a reputation with men. A great many men. When the police decide Kitty's death was no accident, Maggie finds herself in the middle of a murder investigation with no shortage of suspects, while her friends in the Church Ladies' Guild find they have quite a few reasons to gossip about the newest member of their circle.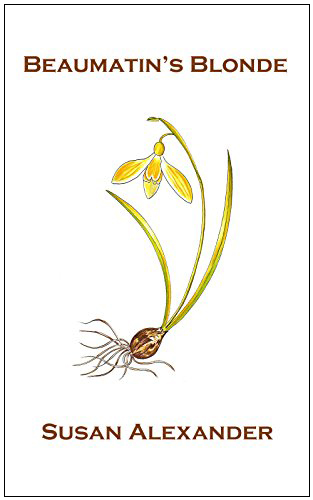 A Snowdrop Mystery Book 6

It is high summer in the Cotswolds and newly-wed Maggie Eliot would be enjoying the season more if only she were less stressed out. But then a tragedy occurs which makes her other concerns seem trivial. Soon after, a number of valuable snowdrop bulbs go missing from Rochford Manor, home of Lord and Lady Ainswick, along with six bulbs of Beaumatin's Blonde, a new yellow snowdrop Thomas has bred. When she discovers a brutal murder, Maggie becomes convinced it is linked to the missing snowdrops and that she knows who is behind both the killing and the thefts. But the police have a different prime suspect and Maggie admits she has no evidence to back up her beliefs. Thomas is also impatient with her "crackpot" theory and Maggie must choose between alienating her husband and biding her time until she has the proof she needs to bring the perpetrator to justice.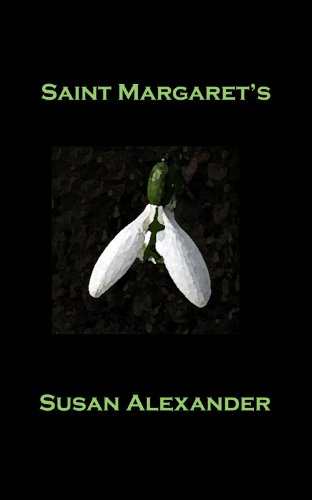 A Snowdrop Mystery Book 5

Professor Margaret ("Maggie") Spence Eliot is having an eventful sabbatical year. The tall, post-menopausal American has had to overcome writer's block, fallen in love and been talked into getting married. She is now enjoying summer in the Cotswolds with her new husband Thomas, who also happens to be the 28th Baron Raynham. They are living at Beaumatin, his Gloucestershire estate, which is famous for its snowdrops as well as sheep. One morning Thomas takes Maggie to visit St Margaret's House, a residence for Benedictine nuns suffering from dementia and Alzheimer's disease that Thomas helps support. Maggie meets Meg, another Margaret, who volunteers at the residence and who gives Maggie a sealed envelope. Meg asks her not to open it and Maggie agrees to keep Meg's secret. Shortly after, Maggie finds Meg in the St Margaret's chapel, murdered. Another murder follows and the police seem to think Maggie may know the man the media are calling the "Gloucestershire Garrotter." Meanwhile, Maggie has opened Meg's mysterious envelope and what she finds inside could well explain the murders. As the body count rises, Maggie can only hope that the killer's identity is discovered before she becomes his next victim.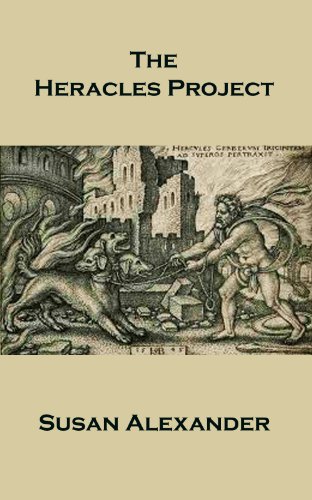 A Snowdrop Mystery Book 4

Maggie Eliot is afraid that she has bitten off more than she can chew. She has agreed to review and update a card catalogue of garden plants. One hundred and thirty years of garden plants. The project was mischievously proposed by her husband, Thomas, and the records pertain to the gardens of Beaumatin, his estate in the Cotswolds. Maggie has hardly started her task when Stanley Einhorn, hi-tech venture capitalist and billionaire, literally crashes into her life. Two days later, a second accident results in Stanley's becoming an uninvited guest at Beaumatin, along with his posse—Axe Man, May Lin and Dobby. Then one of his entourage is killed and, shortly afterwards, a second death occurs. It looks like someone is trying to kill the troublesome billionaire and is either extremely incompetent or cold-heartedly callous. With two down and two to go, and the police baffled, all Maggie wants to do is solve the crimes so she can get back to her very own Heraclean labour.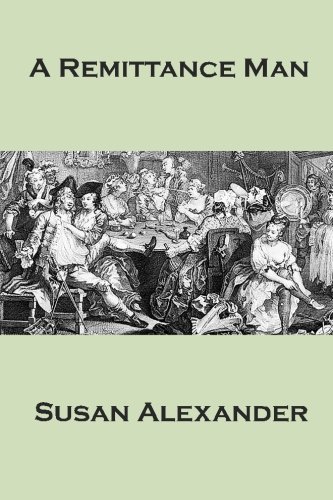 A Snowdrop Mystery Book 3

Maggie Eliot is getting married. Even though the tall, post-menopausal American academic has serious qualms. They're not about Thomas, the man she is marrying. She admits she is completely besotted. They're just about the getting married bit. However, Thomas' attitude is, "Let's get married. Then we'll sort out whatever still needs sorting." Of course, Thomas has had practice. He is a widower and also the 28th Baron Raynham, who lives at Beaumatin, his estate in the Cotswolds. Maggie will live there too, at least when she's not fulfilling the responsibilities of her position at Oxford. The wedding occurs, but then, just a few weeks later, things begin to go terribly wrong. Thomas becomes attracted to a young magazine writer who bears a striking resemblance to his first wife. And the editor of the book Maggie has produced during a sabbatical year decides to sensationalise the work and use her married name to generate publicity and spur sales. Then a body is found buried in Beaumatin's famous gardens. When a second body is discovered, the police decide that Maggie had motive, means and opportunity for both murders and focus their investigation on her. Maggie knows she didn't kill anyone, even though she may have had to shoot a few people in the past. She suspects she is the victim of some elaborate plot. But what is its purpose? And who is behind it?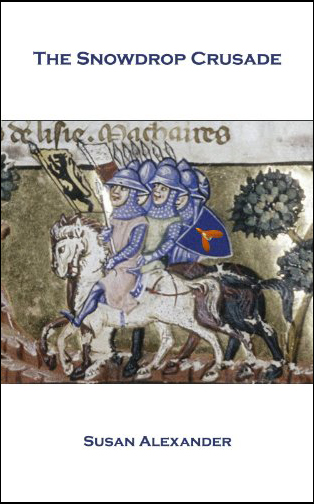 A Snowdrop Mystery Book 2

It is obvious to Father Bob that the Occupy London movement is coming to an end and soon the protestors will be forced to leave the great square in front of Saint Paul's. The self-styled clergyman has been enjoying the notoriety of the past weeks and is looking for a way to extend the status quo for himself as well as the small band of young followers he has attracted. Then he meets a mysterious Egyptian who makes Father Bob an interesting offer. The stranger points out that not all of the 1% are in the City of London. Just as many of the privileged elite live in the country on their walled estates. He proposes that Father Bob take his group to the countryside and continue their protests there. The Egyptian will provide some vans, a place to camp and money for food and fuel. The Egyptian goes on to tell Father Bob about the current mania for snowdrops. The small white flowers are selling for hundreds of pounds for a single bulb, while school budets are gutted and health care is cut back. He suggests that Father Bob call himself and his followers the Snowdrop Crusade. Meanwhile, Professor Maggie Eliot has managed to break through her writer's block and finish the book she was committed to writing during a sabbatical year from her position at Oxford. The American academic has been supported in her efforts by Thomas, the new man in her life, who also happens to be the 28th Baron Raynham. With her book complete, Thomas asks Maggie to spend the remaining time of her sabbatical at Beaumatin, his Cotswolds estate. He also invites her to accompany him to the annual Snowdrop Ball. At the event, where the Snowdrop Crusaders are also demonstrating, Maggie meets Carlos Castillo, a Mexican shipping magnate who envisions creating a global market for British snowdrops. However, Maggie is suspicious of the man and decides to find out if the Mexican really is who he claims to be. Before the evening ends, a deadly fire breaks out. Did the Snowdrop Crusaders start the blaze? Soon after, Maggie and Thomas find the bodies of two of the young Crusaders dumped on Raynham land. Maggie believes there is a connection between the murder victims and the Mexican. But what could it be? And just who is Carlos Castillo?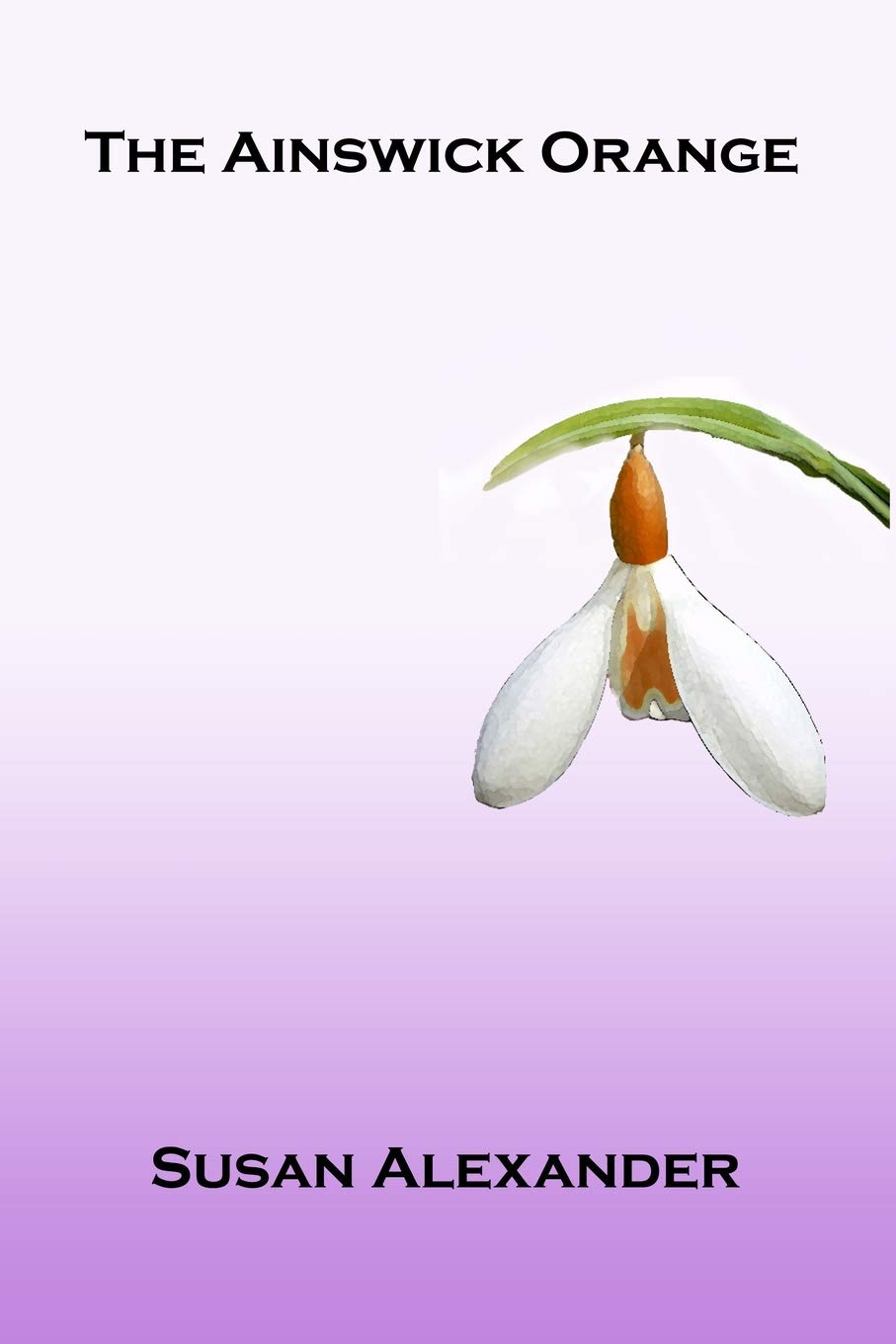 A Snowdrop Mystery Book 1

Maggie Eliot has a problem. The American academic is supposed to be writing a book during a sabbatical year from her position at Oxford and has come down with a bad case of writer's block. Her friend Anne arranges for Maggie to borrow a cottage in a picturesque village in the Cotswolds, where she can write without distractions. When even this fails to do the trick, Anne decides what Maggie needs is a complete break and convinces her friend to accompany her to a snowdrop study weekend. The small white flowers have been selling at stratospheric prices and Anne wants to see what all the fuss is about. So off they go to Rochford Manor, home of Lord and Lady Ainswick and their famous snowdrop garden. The two women encounter an odd assortment of supposed galanthophiles—as snowdrop fanciers are called—and hear the first rumours of a priceless snowdrop called "the Ainswick Orange." Then on a visit to a neighbouring snowdrop garden, Maggie meets Lord Raynham, a widower as well as the 28th Baron. However, while she is admittedly attracted to the man, in the end she decides it is all way too Jane Austen for her and that it is unlikely she will ever see him again. Exploring the Rochford Manor gardens the next morning, Maggie and Anne discover a brutal murder. The corpse's outstretched hand holds a gardening trowel that points to a hole from which a snowdrop has been removed. Lady Ainswick confirms that the Ainswick Orange has been stolen. When a second murder is committed and the police become fixed on Lord Raynham as a suspect, Maggie and Anne join forces with Lady Ainswick to solve the crimes on their own. They discover that several members of the group do indeed have secrets they are trying to hide. But does that make one of them a killer? And what has become of the Ainswick Orange?